WHAT TO EXPECT?
We believe that through the power of group coaching and custom-made workshops, teams can gain the skills needed to supercharge their success. Our programs are not only in demand, but are exclusively delivered by Stories, and unavailable elsewhere. They have been uniquely tailored to meet the most essential topics, setting us apart in the market.
Gain pragmatic solutions and actionable takeaways
Enhanced culture & upskilled workforce
Drive growth and increased profits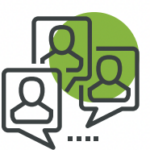 Nurture and retain your organization's rising talents and cultivate a workforce that thrives and remains devoted, leading to increased productivity, innovation, and success.
Uncover strategic approaches that seamlessly meld professional aspirations with organizational objectives.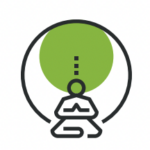 Your purpose is your north star, it needs to align with your daily actions, otherwise, you risk facing burnout and failure. 
Learn how to make decisions that are aligned with your purpose on a daily basis and connect with your teams and clients, creating a culture of shared purpose, reduced stress and burnout.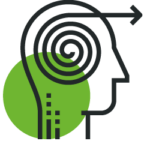 Navigate the rollercoaster that comes with entrepreneurship by learning to be mentally resilient. 
This group workshop will help you develop resilience, so that both you and your business grow and benefit from increased productivity.
Elevate your organization's potential through our group coaching workshop dedicated to managing team conflict with a practical and results-driven approach. 
Learn essential skills to streamline your workforce operations and effectively address triggers and team conflict in a healthy way. Gain actionable strategies that will transform your leadership approach and lead to a more harmonious, productive team environment.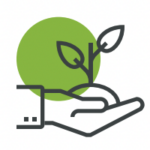 A robust coaching culture promotes solidarity, enabling employees to draw strength from each other while cultivating an atmosphere of support, confidence and open communication.
Equip your leaders with the tools and strategies needed to infuse coaching into your work culture. Build a cohesive ecosystem where learning and togetherness flourish and shape your teams to seize opportunities and overcome challenges.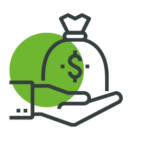 Elevate your fundraising game and get investors to notice your story. Craft a compelling personal brand and a Story that starts with your WHY / purpose with this group coaching workshop
Learn to harness the power of leadership storytelling and master the commanding presence needed to make a lasting impression that intrigues investors and gets them to back your business.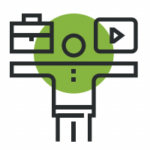 The pursuit of a perfect work-life balance is unrealistic and leads to frustration, burnout and disappointment. Instead we invite you to explore a more realistic and attainable concept – creating harmony between your work and personal life. 
Our group coaching workshop empowers you to reclaim control over your time, fostering a holistic equilibrium that leads to reduced stress, enhanced creativity, and a renewed sense of purpose.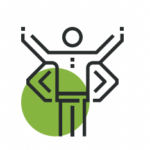 Become a more productive and efficient workforce, by creating a stress – free or healthy stress environment
Our group coaching session looks into methods that advocate a comprehensive approach to nurturing a culture free from stress and burnout. Learn practical tips and strategies for managing stress and maintaining mental well-being in your business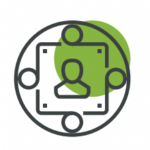 Discover the key to fostering a cohesive and high-performing team that trusts each other when pressure and emotions run high. Learn how to enhance communication, resolve conflicts, and build a positive, collaborative atmosphere.
Our group workshop delves into a comprehensive exploration of techniques tailored for teams to navigate their emotions with finesse allowing emotional regulation to become a catalyst for team success.
Decode the secrets of Coca-Cola's legendary marketing success and scale your business to new heights. 
Dive deep into the strategies that have made Coca-Cola an iconic global brand that doesn't sell soda but a lifestyle. Learn how to create a solid marketing strategy and a brand story that resonates with your target audience, builds brand loyalty, and drives revenue growth.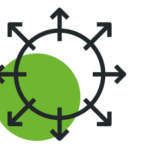 Learn to harness the wisdom of Boomers while integrating the innovation of Gen Z. Managing the contrasting needs and expectations of both generations presents a unique challenge and requires a special approach.
Gain practical skills to become a Generational Leader capable of bridging the gap between Boomers and Gen Z. Discover strategies to inspire, engage, and empower both generations, ultimately fostering a harmonious, high-performing work environment.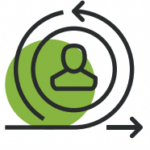 Build a workforce where individuals flourish, fostering higher engagement, productivity, and an overall sense of purpose.
Explore strategic approaches, and discover the means to aligning individual aspirations with collective objectives. The impact of this group workshop extends beyond personal fulfillment, contributing to a workplace that attracts and retains top talent that are engaged, ultimately driving your business' success.
HOW DO TEAM COACHING WORKSHOPS WORK?
Min. 3 months program designed for maximum benefit.
Annual plan and large pack discounts available
Delivered through our tech-enabled portal or face to face
Free access to regular virtual roundtables for Founders, Executives and HR Leaders
Leadership begins within.
Start by building a better you.
- Robin S.Sharma
Working with Lubna was one of the best decisions we ever made, she coached us through revamping our marketing team, in a way that got us record profits, and saved us energy. 

My marketing coach helped with V2's marketing positioning and brought our story to life on social media. I'm watching my company grow like a proud parent. Having a marketing coach is like a backstage pass to success. They arm you with strategies, sharpen your marketing chops, and take your business to new heights.

Setting up a company is hard work, especially for working mothers. My coach helped me manage my work life balance and be clear on my expectations as I went through this journey.

I worked with Lubna when I was in multiple different entities and on various topics including articulating and aligning the team's purpose. We got great insights that helped the whole team align and communicate better. 

With a unique ability to analyze complex situations, identify key drivers, and develop practical solutions that align with our core values, Woodworkers underwent a profound transformation that not only strengthened our operations but also redefined our purpose. Thank you!

Lubna and her team are dynamic and innovative and knew what they were doing and talking about. They generated trust and reliability with their stakeholders and followed through with dedication and persistence.

I have worked with Lubna and her team closely on a variety of projects. She's the consummate professional – creative, innovative, pragmatic, detail-oriented – and exceptionally personable with it.

I was impressed by Lubna's tenacious manner..whilst remaining conscious of the limits of what was possible. Reliable and friendly throughout, Lubna was a pleasure to work with, and I would personally recommend her and vouch for her professionalism. 
INVEST IN YOUR INNER STORY